Poetry Prize: Closing 31 March 2016
Judge: Dave Lordan.
He will select ten poems for publication in the 2016 Fish Anthology.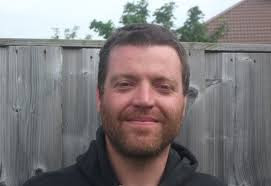 Dave Lordan has lived in Holland, Greece and Italy, and now in Co Wicklow. In 2005 he won the Patrick Kavanagh Award for Poetry. His collections are Invitation to a Sacrifice (2010), and The Boy in The Ring (2007), which won the Strong Award for best first collection by an Irish poet, the Patrick Kavanagh Award, and was shortlisted for the Irish Times poetry prize. Eigse Riada theatre company produced his first play, Jo Bangles, at the Mill Theatre, Dundrum in 2010. He is a prolific writer of reviews and articles and a regular contributor to Arena, RTE radio's flagship arts programme. In 2011 he was awarded the Ireland Chair of Poetry Bursary.   
Closing Date: 31 March 2016. 
First Prize: €1,000
Second Prize: A week in residence at Anam Cara Writers' Retreat.
Word Limit: 300
Entry Fee:  €14, €8 for subsequent entries
Read full details before entering
Visit the website: http://www.fishpublishing.com/poetry-contest-competition.php
The 2016 Fish Anthology will be launched at the West Cork Literary Festival in July.